Welcome to the Textile Institute World Conference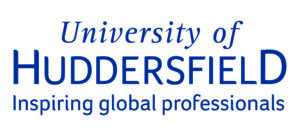 Sustainability of the Textile and Fashion Supply Chain – Transitioning to Zero Carbon and Zero Waste
The 92nd Textile Institute World Conference (TIWC) 2023 will be hosted by the University of Huddersfield on 3-6 July 2023. Please click here to register. 
You are cordially invited to participate in The 92nd Textile Institute World Conference (TIWC) 2023, hosted by Conference Chairman Prof Parik Goswami CText FTI, the Department of Fashion and Textiles, and the Technical Textiles Research Centre (TTRC) at the University of Huddersfield. The conference theme, 'Sustainability of the Textile and Fashion Supply Chain – Transitioning to Zero Carbon and Zero Waste', is focused on identifying the current scenario as well as emerging sustainable practices and solutions throughout the whole supply chain of textile and fashion products, starting from raw materials to manufacturing processes, distribution and retailing, use by consumers and up to the end-of-life phases.
Furthermore, the conference will address various strategies to manage the impact of the textile and fashion supply chain on the environment and climate change. The theme directly aligns with the worldwide initiatives being undertaken in moving toward zero carbon emission. Divided into several sub-themes and organised by academic and industrial experts, the conference will cover the latest developments and inventions towards achieving reduced carbon emissions in the apparel and fashion sectors and high-end and specialised technical textile products. This conference aims to demonstrate how the triple helix model of the academic–industry-government dialogues could benefit the industry and create a meaningful roadmap towards achieving zero carbon ambitions before 2050.
The conference will also include but not be limited to the following subthemes: 
Future Fashion 
Composites 
Green Skills
Dyes, Pigments, and Polymer
Nonwovens
Technical Textiles
The textile industry is by its nature diverse and multi-disciplinary. Therefore while the key theme for The 92nd TI World Conference is 'Sustainability of the Textile and Fashion Supply Chain – Transitioning to Zero Carbon and Zero Waste', the conference will wholeheartedly welcome papers discussing specific topics encompassing:
Advanced Fibres and Materials Manufacture, Biomaterials, Business, CAD/CAE Technology, Circularity and New Business Models, Clothing, Coloration and Finishing, Comfort Science, Composites, Costume, Craft, Design, Economy & Supply Chain Management, Fashion, Fibre and Fabric Functionalisation, Floorcovering, Footwear, Industry, Household/Interiors, Innovative Fabric Structures/Products, Leather, Modelling & Simulation, Nanotechnology, Printing, Retailing & Branding, Smart Textiles, Sustainability, Technical Textiles, Testing and Materials Analysis, Textile Machinery, Textile Manufacturing – Knitting, Nonwovens and Weaving, Textile Recycling, Textile Cultural Heritage Science, Textile Education, Yarn Structures and Spinning.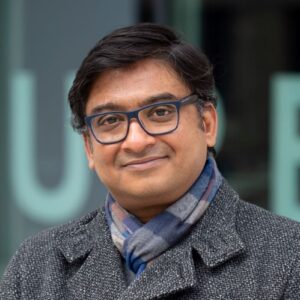 Professor Parikshit Goswami CText FTI
Conference Chairman
Please see 'about University of Huddersfield' for bio.

The Key Note Speakers for the 92nd TIWC are to be announced
Would you like to host the next TIWC?
This event is held at exciting and relevant locations around the globe and is in an important meeting point for the textile industry and members worldwide. The social events associated with the conference bring together the global community to enjoy the host country's culture and hospitality.
Download the TIWC Expression of Interest Form
Download the TIWC Expression of Interest Form Guidelines
The TIWC is held every two years, previous hosts and themes are:
80th World Conference – Manchester, UK – A Global View
81st World Conference – Melbourne, Australia – An Odyssey in Fibres and Space
82nd World Conference – Cairo, Egypt – Through the Eye of the Needle
83rd World Conference – Shanghai, China – Quality Textiles for Quality Life
84th World Conference – North Carolina, USA – A New Era
85th World Conference – Colombo, Sri Lanka – Concept to Consumer
86th World Conference – Kowloon, Hong Kong – Fashion and Textiles: Heading Towards New Horizons
87th World Conference – Shah Alam, Malaysia – Bridging Innovation Research and Enterprise
88th World Conference – Manchester, UK – Textiles: A Global Vision
89th World Conference – Wuhan, China – Innovation from Fibre to Fashion
90th World Conference – Poznan, Poland – Textiles Inseparable from the Human Environment
91st World Conference – Leeds, UK – Integrating Design with Sustainable Technology